ABOUT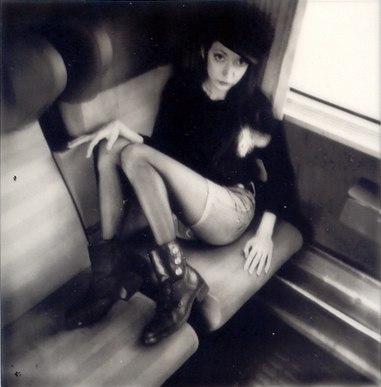 Féebrile aka Isabelle Royet-Journoud
Belfort / Lyon / Paris

I'm a self-taught photographer since 2006.

* Facebook * Flickr * Tumblr * Instagram


Most of my photographs are available in fine art prints signed and numbered /8.

Feel free to write me ! Also if you want to be model for me :
iroyet[at]gmail.com

>SHOP<

Expositions


2018
"Jeunes Talents", Mob Art studio, Luxembourg, Luxembourg.

2017
"Inmontrable II", galerie Le Lab, Marseille, France.
"Le Japon par gallery Maison d'Art", Espace Japon, Paris, France.
IMPETUS Festival, Les docks, Lausanne, Suisse.
EXPOLAROID, Atelier Fishbrain, Angers, France.

2016
FOTOFEVER, galerie Maison d'Art, Paris, France.
"Who the fuck is Misungui ?", galerie EN FACE, Paris, France.
IMPETUS Festival, galerie Cheloudiakoff, Belfort, France.
"Festival Freak Wave", Pop Up Galerie & La Briqueterie, Amiens, France.

2015
YIA ART FAIR, Maison d'Art, Paris, France.
"Vagabonde-Wanderer", gallery Maison d'Art Ginza, Tokyo, Japan.
"Suturation", Why not? Tattoo shop, Tournai, Belgique.

2014
"Bilan provisoire, 5 ans d'éditions à La Belle Epoque", le comptoire absl, Liège, Belgique.
"Dreams and Hallucinations", Darkroom Gallery, Essex, USA.
"Le Camere Oscure", Complesso Monumentale di San Fransesco, Cuneo, Italie.
"Bilan provisoire, 5 ans d'éditions à La Belle Epoque", galerie Une Poussière Dans L'Oeil, Lille.

2013
"Non seulement le portrait peut être flatteur, mais il doit l'être si il veut être vrai", galerie Une Poussière Dans L'Oeil, Lille.
"Féebrile + Jannin", galerie Les Singuliers, Paris.

2012
"Freak Wave", Musée de l'Erotisme, Paris.

2011
Chic Art Fair, Paris.
"Autoportraits", La Cantada, Paris.
Docks Art Fair, Lyon.
"Ha-chem", galerie Une Poussière Dans L'Oeil, Lille.

2008
"Freak Wave", galerie Les Singuliers, Paris.


Publications

2017
Les Crocs Electriques #106
Le Bateau n°12
Compétence Photo n°58

2016
Le Mag - Est Républicain n°61
Freak Wave n°6
Le Bonbon n°63

2015
SHOTS n°127

2014
Le Camere Oscure

2012
Freak Wave n°3
Elegy n°72

2011
Freak Wave n°2

2008
Freak Wave n°1